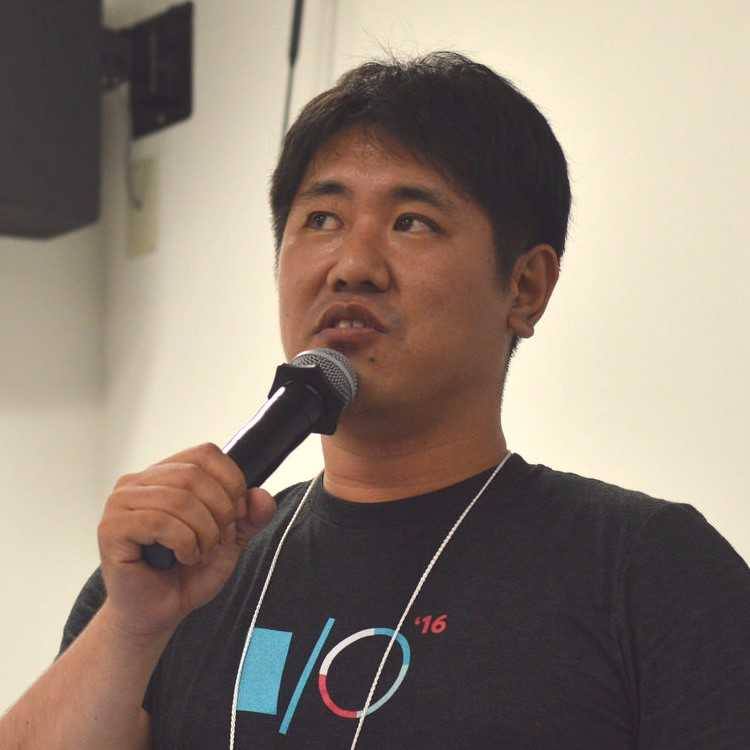 Hi, I'm Ryoya Kawai !!
I am working as R&D Manager at musical instrument manufactuere. Howevenr, lots of my skills are basically coming from web technology because I had belonged to the division to develop new internet business as a software engineer as both frontend and backend for around 10 years. From several years ago, I am participating audio working group at W3C(World Wide Web Consortium). The mission of audio working group is to discus/define the API for audio and for musical instrument connection(MIDI). What I am mostly doing there is to become a bridge between musical instruments manufacturer and other IT industry especially browser vendor to give them enough information to define specs.

Basically I love to see the web become a strong platform for making application for all purpose. And I would like to spend my time for making the web forward, as much as I can do.

How to pronounce 'Ryoya'
Please pronounce just like 'Rio-Ya'!!
What I did in past
Web Frontend Development

to design UX and to implement device configuration site
to design architecture and to implement component for specific musical instrument devices
to develop library for MIDI devices as open source project

Serverside Development

to renewal B2C membership(60k members) site(server side rendering)
to add/to maintain several payment methods
to design archtecture and to implement data administration site
to design archtecture and to implement batch system for user data synchronization
data consolidation several daatabases (over 100k records)
Salesforce integration

Technological advocacy activity

to hold hack-a-thon for Web Audio API, Web MIDI API (5 times in Japan, 1 time in China)
to have session at HTML5 related conference
Skills
JavaScript, PHP, Perl, Java, Python
3D Printing
Hardware prototyping with Arduino